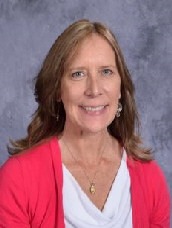 Pauline Myler
Administrative Assistant
Phone: 989-370-2789
Groups: HS/MS Staff all 2019 20
Degrees
College

Central Michigan University
Educational Background: BAA Community Health Education
Job title(s): School Secretary/Administrative Assistant
Family Details: My husband and I have five kids, four have graduated from SMH and our fifth graduates in 2018!
Favorite Special Treat: Ice cream!
Favorite Color(s): Blue hues of the sky and sea!
Favorite Bible verse: "let us not love with words or speech but with actions and in truth. 1John 3:18
Guiding principals: Kindness is a simple act, it's free, and we all need it!