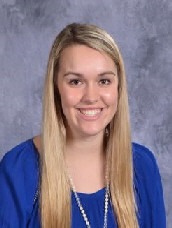 Alyssa Dougherty
Third Grade Teacher
Educational Background: Bachelor of Science in Elementary Education
Classes you teach and or your job title(s): 3rd Grade Teacher
Family Details: Engaged and getting married next summer!
Favorite Special Treats: Chocolate
Favorite Color(s): Blue
Favorite Bible verse: I can do all things through him who strengthens me. - Philippians 4:13
Classroom Mission Statement or Guiding principals: St. Mary Cathedral School is dedicated to nurturing lifelong discipleship in the Lord, promoting lifelong excellence, and cultivating God given talents.